Don't be self-conscious or unhappy about your smile when cosmetic dentistry gives you so many good reasons to make a change for the better. Here's how…
The aim of cosmetic dentistry is to improve the appearance of your teeth and smile. The great thing is that cosmetic dentistry can also help improve your overall health in these surprising ways…
Improved bite. Misaligned teeth can be the cause of headaches and tooth pain, and may put pressure on gums and nerves. Cosmetic dentistry may improve your bite, help you avoid further damage, and eliminate sources of pain. See our TMJ Dysfunction page for more info.
Making eating more pleasurable or balanced. If you have broken or missing teeth, you may find eating or chewing certain foods challenging. With your teeth issues resolved it's likely you can look forward to a broader range of foods without worrying about damage or difficulty.
Reduced risk of gum disease. When your teeth are cracked, chipped or damaged they are more at risk of decay, and increasing your risk of gum disease.
Better dental hygiene. Having invested in a great smile you'll want to keep it that way. You'll probably be more motivated to avoid food, drinks and cigarettes that could darken or stain your teeth. And you'll be much less likely to neglect your teeth.
Choose carefully
It's important to make sure you're in great hands. Graham Shaw was a founding member of the New Zealand Academy of Cosmetic Dentistry (NZACD) and regularly attends continuing education for cosmetic dentistry. He is very experienced in this field and you can be confident your case will be carefully planned and discussed with you to achieve the results you want.
Graham carried out his training at the respected Dawson Institute in Florida, USA. This includes training in advanced techniques for optimum cosmetic dentistry.
Don't take risks – know what's important
Good cosmetic dentistry can only be done with meticulous planning and assessment. This takes time, and effort. Don't be lured by cheap, fast-fix options. If it sounds too good to be true, it probably is.
Priority should be given to preserving your natural tooth structure for the future, and on avoiding complications from cutting teeth too heavily to correct crowded or out-of-line teeth.
Want to improve your smile & enjoy the health benefits?
If you're looking for a dentist with in-depth expertise in long-lasting, natural-looking cosmetic dentistry, you've come to the right place.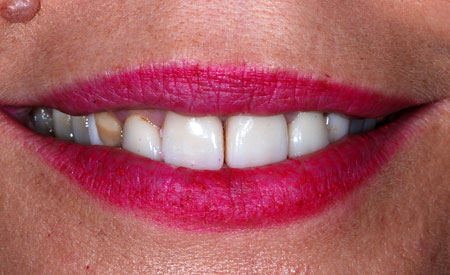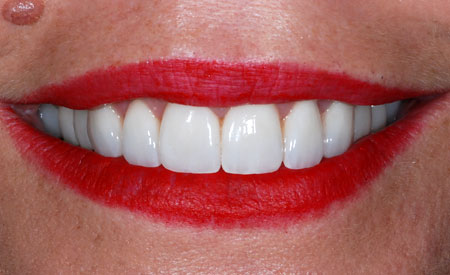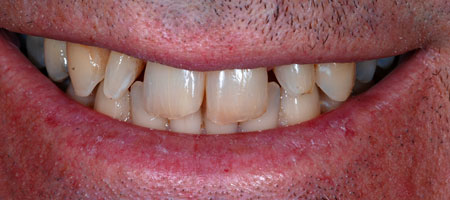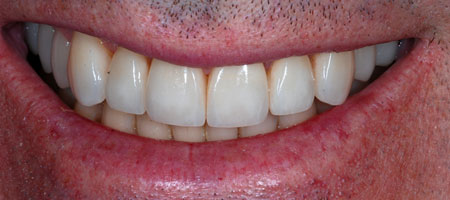 Talk to us about cosmetic dentistry…
Phone 360-2475 » (click to call)
Buzz before & after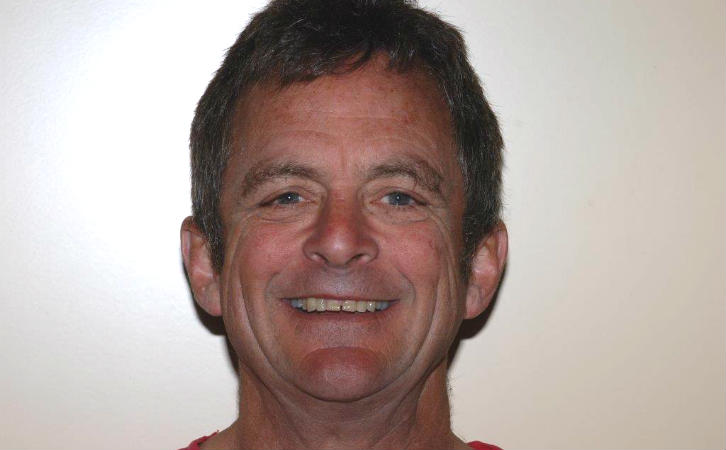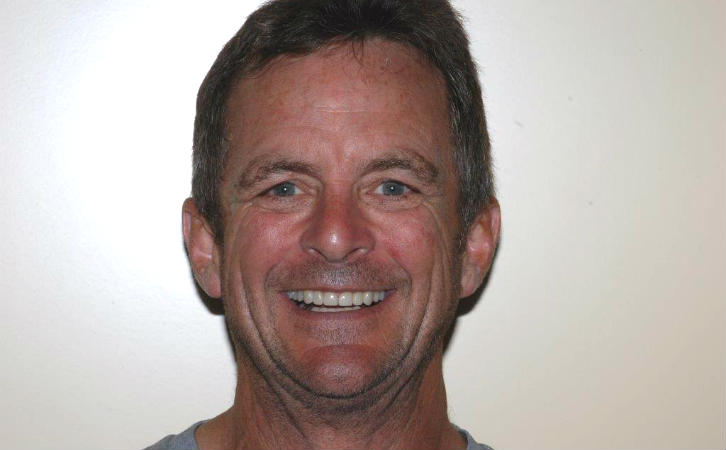 ---
Case Study…
As an ex School Dental Nurse, I am extremely conscious of teeth – my own and the teeth of others. As I have grown older I disliked the way my front teeth had become discoloured, worn and chipped with stained fillings in between. I considered porcelain veneers for ages but was worried they might turn out horsey like, too white and look unnatural.

After a full discussion and explanation of the process with Graham I felt confident to go ahead, especially when he reassured me my veneers would look natural and he would be able to realign my teeth slightly to be a little less prominent.

The process took three appointments of 1½ to 2½ hours each with minimum discomfort and I am thrilled with the end result.

I get many comments from friends and family on how natural they look and my smile is transformed giving me increased confidence in my appearance.

Graham is a highly skilled and excellent operator, is caring, informative and takes pride in his work and I would definitely recommend him to anyone considering cosmetic dentistry.

– Yvonne Wilkie
Yvonne's smile makeover – before & after…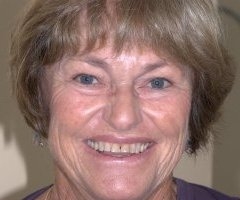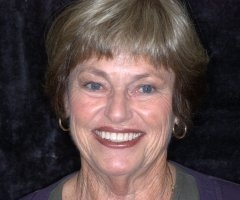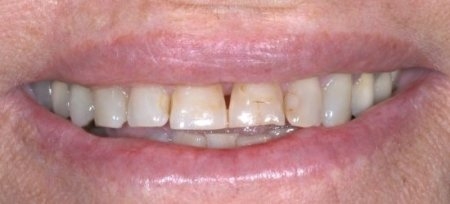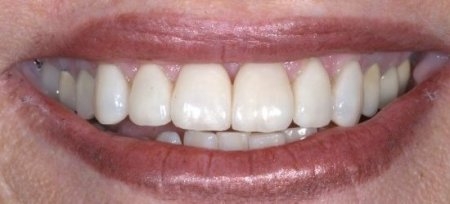 Talk to us about cosmetic dentistry…
Phone 360-2475 » (click to call)