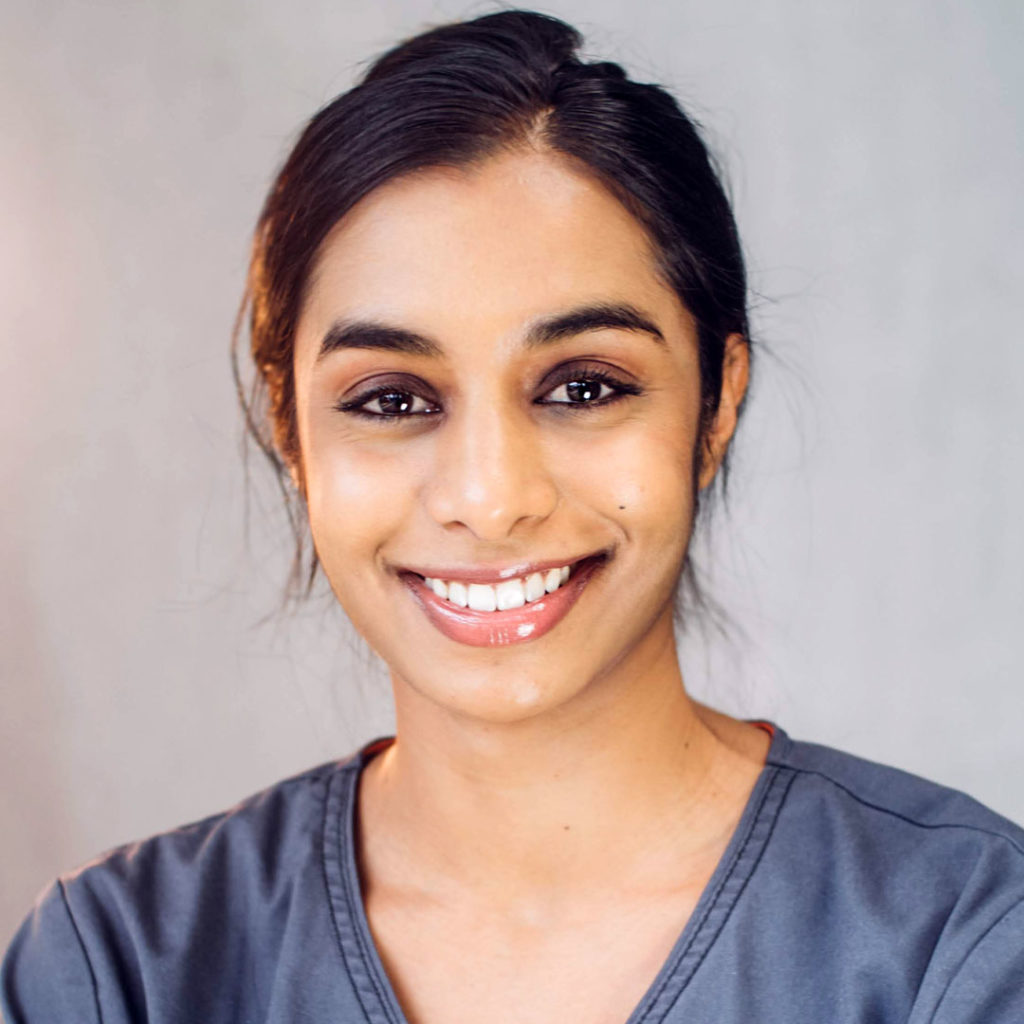 Riona Haripershad studied oral health at the University of Otago's Faculty of Dentistry – New Zealand's National Centre for Dentistry.
She graduated with a Bachelor of Oral Health in 2010. Riona's dual qualification allows her to provide both restorative primary dentistry for people up to 18 years of age and dental hygiene for people of all ages.
Riona enjoys getting to know all her patients as best she can, whether it is their first visit to us on Mum's knee or our most experienced patient who has been with us for 25 years.
Dentistry is not always easy and Riona likes to understand what makes you comfortable. For some it is turning the air conditioning down. For others it's having a blanket or even listening to your favourite podcast without any chit chat.
Riona married Aftab Moosa (a Jervois Dental dentist) in 2018 and they live locally with their puppy, so it is likely you will see them at the local park or beach with their pooch!
Riona enjoys staying active with pilates and HIIT classes. She also loves the many and varied restaurants in Ponsonby and Herne Bay that inspire her love of cooking.
She's a real asset to our team, has a quick wit and loves to laugh.